The largest producer and refiner of all types of oil in Iran
About Nironmad collection
We have been in this industry since 1374.
Nironmad Khorasan Company started its activity in 1374 with the production of transformer oil physical purification device.
This knowledge-based company has been able to complete more than hundreds of projects in the oil, gas, petrochemical, food, pharmaceutical, catalyst production, chemical, etc. industries. operate and implement inside and outside the country.
Nironmad is one of the top companies in the field of refining products, the production of oil recycling machines, hydrocarbon production, mini-refinery, distillation tower, etc. is one of the most important products of Nironmad.
This cost-effective process, which uses thin film technology in vacuum (ATFE), recovers used oil without any chemical additives (acid and soil) and produces base oil products such as SN350, SN150 and SN500 in accordance with API standards. or ACEA produces.
The basis of this method is to remove sulfur compounds using continuous absorption desulfurization (ADS). The ability to regenerate adsorbents and not using gases such as hydrogen has made this process completely economical. This system is suitable for desulfurization of fuel, gas condensate, insulating and industrial oils.
This type of thin film evaporator is used for distillation, concentration, purification, separation and fumigation of temperature-sensitive and viscous materials, and the basis of its operation is the formation of a liquid film by a rotating distributor on a hot wall with vacuum and low temperature conditions. . These types of evaporators are used in various processes of re-refining, chemical, pharmaceutical and food industries.
By using this method, it is possible to restore mineral insulating oils of transformers and mineral oils of turbines to their original conditions, to the extent of new oil according to IEC 60296 and ASTM D4378 standards online. In this process, pollutants and degradation products are removed using the absorption process. This method is economical and environmentally friendly.
Transformation of the industry with Nironmad services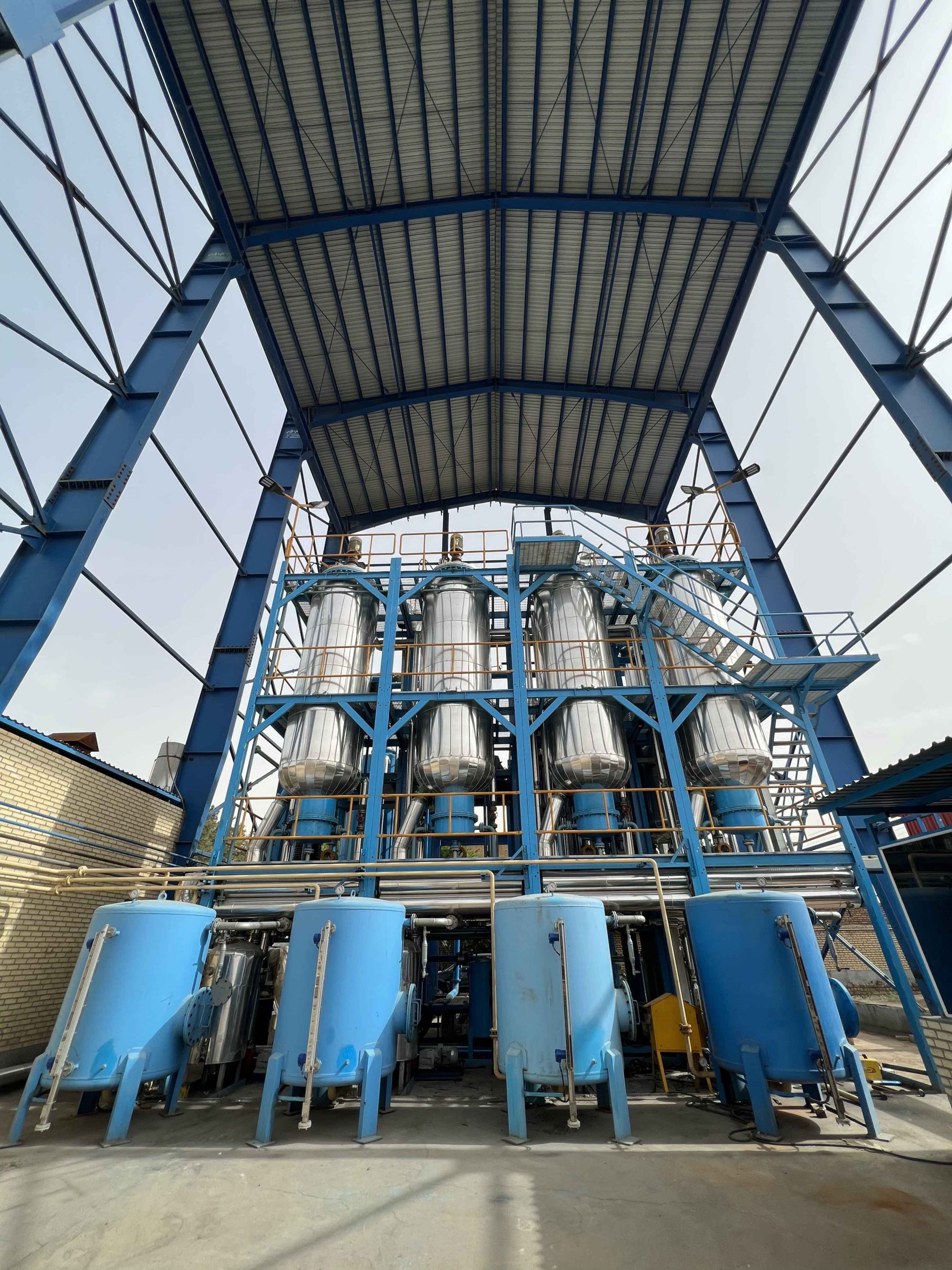 Construction of the re-refining line in accordance with the most advanced technology in the world, which is called thin film in vacuum (ATFE) and with the method of molecular distillation under vacuum (thin film) with a capacity of 2500 liters per hour, has a base oil output according to API and ACEA standards.
Chemical purification of transformer and turbine oils to remove all pollutants and restore the initial properties of insulating oil according to IEC 60296 standard and turbine oil according to ASTM D4378 standard online
The physical purification device of transformer oil with a capacity of 4000 liters per hour to remove physical pollution (water, gases and particles) of transformer oil in the Umavia multi-purpose project in Sri Lanka
Nironmad's latest articles
Click to contact Nironmad experts.